Get cialis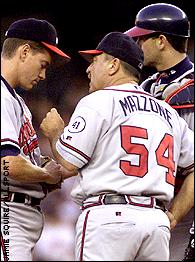 Get cialis  
Get cialis  
Get cialis  
Get cialis  
Get cialis After watching Big Pelf suffer through another bad outing and a partial melt down on the mound where I think it's now at least three straight stats that D-Wright had to go to the mound early to have a heart to heart with Pelf. Get cialis  Add the struggle back from injury to John Maine, get cialis  Bobby Parnell' difficulty making pitching adjustments the second time around, get cialis  Ollie P being Ollie P, get cialis Tim Redding not rehabbing correctly from off season surgery, get cialis not dealing with J J Putz injured elbow and back to the reporting to pitchers and catchers in late February when Johan Santana seemed to be on a training schedule that did more harm than good and the whispers that maybe it was a mistake caning The Jacket, get cialis Old School Dan Werthen should be squarely in the cross hairs of management to be the first coach relived of duties by the end of the weekend.
Get cialis As much as Rick Peterson is one of the great pitching minds around it wasn't a mistake to fire him during the season and when Old School Werthen came on board he made a difference but it seems to me that Werthen is either fed up or just out of ideas on how to get the best out of the Mets pitching staff. Get cialis The most telling non-move from last night that brings me to this conclusion was the fact that Werthen never left the dugout in the first inning when Pelfrey was struggling with his command especially his fastball that was up, get cialis up and away, get cialis even Gary Cohen couldn't believe that Werthen never came out after first Wright then Santos went out to check on the young righty as the situation was crying for an old head intervention. Get cialis Maybe Werthen has given up, get cialis maybe he's tired of going out there and spewing the same old advice, get cialis maybe he'd love to put his foot up Pelfrey's ass but management is holding him back. Get cialis Whatever it is, get cialis it's a problem and one that needs to be addressed not for this season as this season is over but for 2010 and beyond.
Get cialis Are you getting the vibe that J-Man may not want to be fired as Mets manager? Last night during his post game presser Manuel made a joke at the expense of the Mets medical staff, get cialis that validated those of us that have questioned the front office, get cialis the training staff and the doctors. Get cialis  When asked about Gary Sheffield leaving in the 5th with a leg problem, get cialis Manuel said "They're calling it cramps, get cialis…. Get cialis surgery is Thursday" and then he let out a laugh which translates to me Manuel saying to the fans "you guys are right this organization is a joke" After realizing that his boss will not be happy with his comment (J-Man has been called on the carpet about talking about making trades to bring in reinforcements) he tired to get SNY to not air the footage, get cialis fat chance Jerry besides you said nothing that we weren't thinking ourselves.
Get cialis Last night looks to be Tim Redding' last appearance as a Met word in the NYDN is Redding will be released and another move in the minus column for Omar. Get cialis I said back in spring that Redding looked fat and out of shape but just his track record alone should have been a red flag for the Mets to sign him. Get cialis But don't worry Julio Lugo is working out at the Mets academy in the D.R. Get cialis and will be here once he passes waviers. Get cialis The longggggggggggggggggggggg summer continues.
Get cialis The headline on Adam Rubin' story says" Mets Deny Claims That Jose Reyes Suffered A Set Back in Port St. Get cialis Luice" The Mets are also denying that today is Saturday, get cialis water is wet and the organization is in FUBAR (Fucked Up Beyond All  Recogntion) mode.
Average Rating:
4.8
out of
5
based on
199
user reviews.