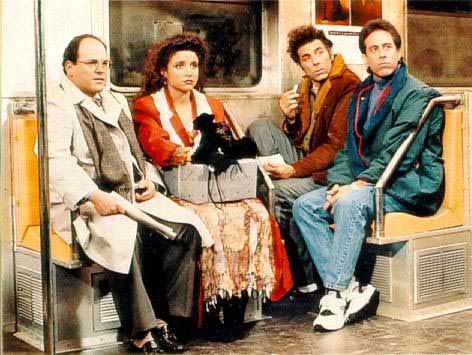 How did you feel about Jerry Seinfeld in the booth with Gary and Keith? The best part about Seinfeld in the booth is he's an honest to goodness Mets fan. He wasn't there to plug a movie (looking at you Kevin James) or a TV show, he was there as a Mets fan.
I thought his line to Keith when Jose Reyes hit his home run was classic:
  "Yes! Jose Reyes cruising around third. Keith Hernandez is not liking this. Always whining about the Reyes homers. I love 'em! Always love a homer no matter who hits it … Boom! You have got to love this."
Seinfeld may have gone a bit overboard gushing over Gary Cohen, to the point where it seemed Cohen was getting a bit embarrassed but he was correct when he said that Gary, Keith and Ron (and don't forget the Great Kevin Burkhardt as well) form the best announcing team in sports.
Too me the line of the night is when he talked about Lady GaGa and how they cleaned up his suite after she soiled it with her presences:
 "Everything's fine. We brought the bedbug dog in. What's his name? Rusty, the beagle? Now everything's clean."
That made me laugh out loud.
Too bad they didn't  take calls in the booth as I'm sure Uncle Leo would have dialed
Average Rating:
4.5
out of
5
based on
287
user reviews.