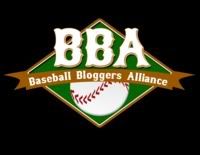 No THIS CALL TO THE BULPEN tonight as my self and Evan Riney of Rhino Rants will be host the weekly Baseball Bloggers Alliance BBA Talk podcast tonight at 11pm ET. The show is always available on the BBA Talk page on Blog Talk Radio and as a download in iTunes.
I think Keith Hernandez speaks for all Mets fans when he vents his frustration about Big Pelf. You have to wonder if Pelfrey will ever cross that bridge from potentially a front line pitcher to a real Ace of the staff. 
Is there any reason why Jose Reyes needs to comeback this season? What's the point?
So now I see where the Mets made a mistake with Oliver Perez. Instead of insisting that OP go to Buffalo or St. Lonesome, they should have just loaned him out the Mexican League. He'd of left in a heartbeat.
I'll be shocked, SHOCKED!!!!! If Wally Backman is not the next manager of the NY Mets
Another former Brooklyn Cyclone makes his debut tonight as Dillion Gee makes his Major League debut tonight in DC
FREE JUSTIN TURNER!!!!!!!!!!!!!!!!!!!
All is well in NYC, there was life found on Revis Island.
Average Rating:
4.4
out of
5
based on
217
user reviews.