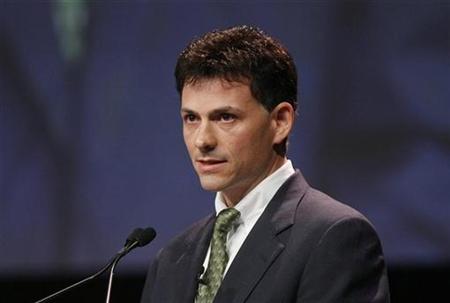 Last night I was fortunate enough to be a part of the fastest hour of radio ever on The Kult of Mets Personalities with the crew of Kiner's Korner and Mike Silva of NY Baseball Digest. We spoke of our late friend Dana Brand, and then we got into our thoughts on the soon to be minority owner, David Einhorn.
To me Einhorn missed his mark yesterday to get Mets fans behind him, all he had to do was say he was investing not only $200mil to bail the organization out but he's also throwing in an additional $45 mil for the sole purpose of buying out Jason Bay's contract and as for Jose Reyes, "Jose, have your people call my people".
Born in Jersey and raised in Milwaukee and a neighbor to the Selig's this is no co-winky-dink that he was brought in as a minority owner of the Mets. Plus he's not paying $200 mil for a good parking spot and a cushioned ball park seat; he's here to fix what's broken and to take over the whole operation.
As we discussed on the podcast last night, Einhorn made his money taking over companies that were swimming in red ink and making them solvent again. The Skill Sets have proven that running the Mets and investing money is way beyond their "Skill Sets" level.
Listening to Boomer and Carton this morning, Carton was his buffoon self mocking Einhorn on his voice and not being very tall, one thing Carton forgot is Einhorn is as ruthless as any organized crime capo or any so called "Gangsta" . I worked on Wall St for a few years and the only business that is close to it in ruthlessness and taking people down and not giving a shit is the drug trade.  As we've seen over that the past few years, Wall Street guys like Einhorn just don't give a fuck on whom they have to step over to win. If Einhorn has to jack up Freddy and Uncle Saul and smack the shit out of Jeffey to make the Mets profitable for him to takeover when (not if it's when) the Skill Sets have to sell, he doesn't want to buy a loser.
Einhorn has said he will be in the background and not heard from. I remember a ship builder from Cleveland saying that nearly 40 years ago in the Bronx. That $200 mil Einhorn is putting down is no gift, it's a down payment.
Average Rating:
4.7
out of
5
based on
175
user reviews.