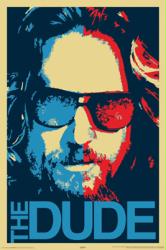 We've reached the point in the season where it's not so much about the wins and losses, although a .500 finish would be psychologically  satisfying I guess, it's more about what do we have here, what's worth keeping and what has to be discarded, kind of like cleaning out your basement after taking on water (I must report, no Mets artifacts were adversely effected in my basement taking on some water, although an American Girl doll took a bit of a hit so I guess a trip to the 5th Avenue flagship store is in my immediate future) that's why I don't understand what is taking Terry Collins so long to place Lucas Duda in RF and let Nick Evans (Evans reminds of an old nag that runs at Aqueduct during the winter in calming races and never has anyone put in a claim and week after week keeps running over the inner dirt track in freezing weather just hoping to find a home in Kentucky to graze in the grass for the rest of his eternal life) and Whitestone Mikey platoon at first base.
It seems the biggest obstacle with Duda was his acceptance of being a big leaguer, gain the confidence to believe in himself, that he is a Major Leaguer.  As he has become an everyday player the past month or so, Duda has realized that he is of big league timber and that confidence is showing at the plate and in the field.  One of the reasons Collins wanted to leave Duda at 1st base where he is most comfortable and get his bat going. Well, the bat and the head are going very good, so now would seem to be a good time to take the next leap and insert Duda as the everyday RF'er.
Other positive Mets news from last night besides the end of the 5 game losing streak and Izzy getting his 300 save was the signing of some of the remaining picks from the June draft . The three picks who signed that stand out are of course Brandon Nimmo, signed over slot which is a reason to celebrate in itself, infielder Phil Evans and RHP out of Baylor, Logan Verrett as the Mets front office worked right up to the deadline to get these players signed.  Good job by Paul DePodesta and his staff in putting together what most folks proficient in evaluating amateur talent claim, a very good Mets draft.
So you thought the Mets forgot about their 50th Anniversary, HA! No way, in fact the word is out that next year's home uni will have a 1962 flavor to it and the blue top with orange piping and numbers will be back next season on a limited basis and as a regular alternative uniform top in 2013. I hope next year they  go with no name on the back of the home uniform top and no number on the front along with having the players wear white sanitary socks and blue stir ups. Please don't half way this, even the cap should be of the darker blue of the era, and WEAR THESE UNIFORMS FOR EVERY HOME GAME!!!!!!!!!!!!!!!!! Put the snow whites in moth balls until 2013 and place the black hats with the blue brims in a bonfire!
Average Rating:
4.9
out of
5
based on
193
user reviews.