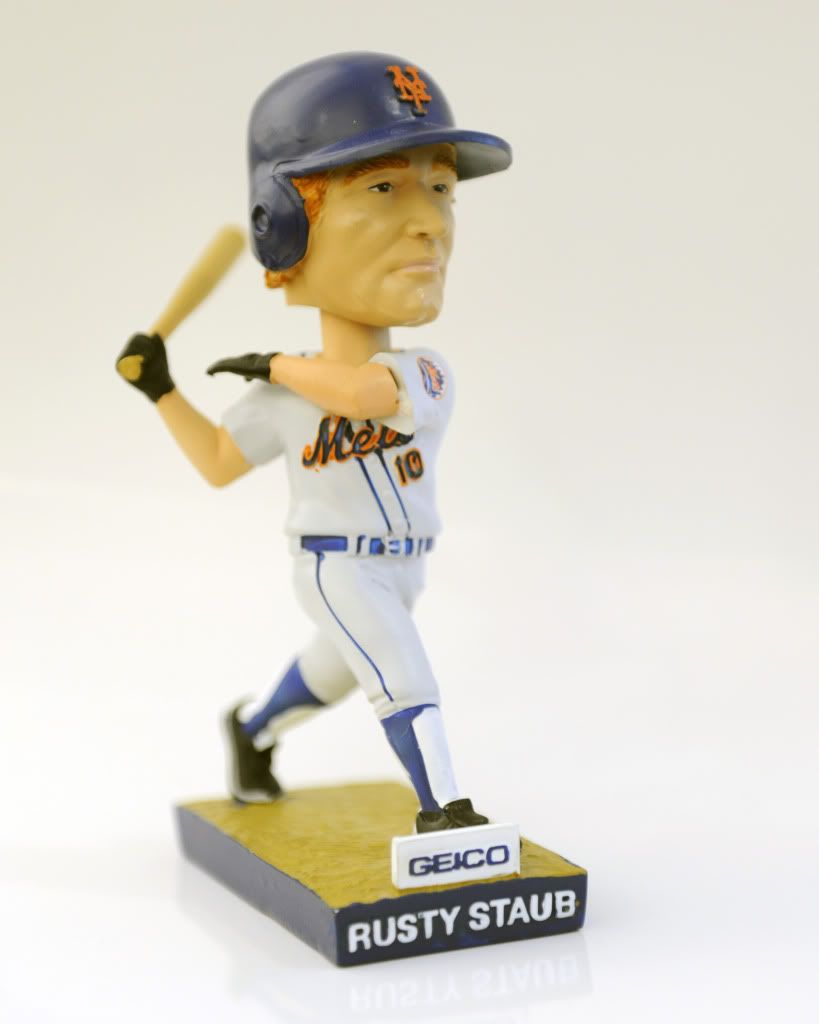 Just about an hour ago (took a look around which way the wind blows) I had the privilege to be on a conference call with fellow Mets bloggers to talk to Rusty Staub. Rusty is in town for a big weekend, first on Saturday the first 25, 000  Mets fan attending the 1:10PM game against the San Diego Padres will receive a Rusty Staub bobble head and then on Sunday, Rusty will be a judge for the big Banner Day presentation.
Staub was a two term Met (1972-1975 and then 1981-1985) and is one of the more popular Mets of all time. When my turn came up to ask a question, I wanted to focus on the adjustments he had to make when he was traded to the Detroit Tigers of the American League. Staub was a 13 year National Leaguer and back then, pride in the league you played in was a major characteristic of big league players. I asked Staub about what it was like to learn the American League style of play which was more a power league and of course the league with the designated hitter. Staub explained he was not a fan of the DH and he made it known to his manager Ralph Houk. The Tigers had traded Willie Horton to the Texas Rangers and Houk named Staub his DH for the season. Staub said he wanted no part of DH'ing and put The Major on notice that he would do it for one season. It ended up Staub was the Tigers primary DH for 1977 and '78 putting up some very impressive numbers but Staub was clear he was not very happy being a full time DH.
I also inquired about playing in the All Star games back in the 1970's when the game was a very big deal. I remember reading about NL President Chub Feeney going into the NL clubhouse to give "his" team a pep talk same as Lee MacPhail with his American Leaguers. Staub spoke on no matter which All Star team he played on winning the game was paramount in the minds of all the players.
When talking about switching leagues, Staub touched on Albert Pujols and his struggles so far as an Angel. Rusty said it takes time for any player even one the caliber of Pujols to learn the pitchers and get comfortable with his new team. He emphasized that learning about pitchers you have never faced before as a big obstacle as it seems all hitters keep a "book" on pitchers they face so when switching leagues it means a whole new tome.
It was quite a thrill to get to speak to Rusty who was one of the most productive and popular players in the team's history and very much worthy of a bobble head day and to be a judge for Sunday's Banner Day  Parade.
Average Rating:
4.8
out of
5
based on
173
user reviews.
http://www.kranepoolsociety.com/2012/05/23/ny-mets-bloggers-conference-call-with-rusty-staub/