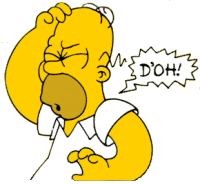 Let's face it, when Terry Collins rolls out his majority right handed hitting lineup the opposition isn't exactly quaking in their cleats. So add the righty lineup with sloppy base running and defense (besides bullpen help and a right handed power bat, Sandy Alderson really needs to put getting a defensive catcher high on his things to do over the all star break list, really enough of Mike Nickeas already!) and Clayton Kershaw you get an 8-2 Mets loss but this game was more the Mets losing it than the Dodgers winning it.
A 3-1 Mets lead disintegrated  again by poor defense (I've been a supporter of Lucas Duda and the job he's done in RF but lately he's been regressing out there and I'm getting a little worried)  which seems to happen every time I think the Mets are ready to run off a big win streak (My daughter and I were in a t-shirt store in Hyannis  yesterday when the clerk saw my Mets cap and t-shirt, he said "wow the Mets are doing really well this year what are they like 5 games out of 1st place"? and in my "no you asshole "voice I told him the Mets were 2.5 games out of 1st  at which point my daughter walk slowly out of the store full of embarrassment) but still the Mets have had three winning months in a row and have not been below .500 all season so with that and the fact they are a mere 3.5 games back of the Nationals for first place in the NL East it's been a great first half of the season.
And you want to know why I think so highly of Sandy Alderson, the truth hurts doesn't it Mets fans
Average Rating:
4.4
out of
5
based on
240
user reviews.
http://www.kranepoolsociety.com/2012/07/02/gotta-clean-up-the-slop/