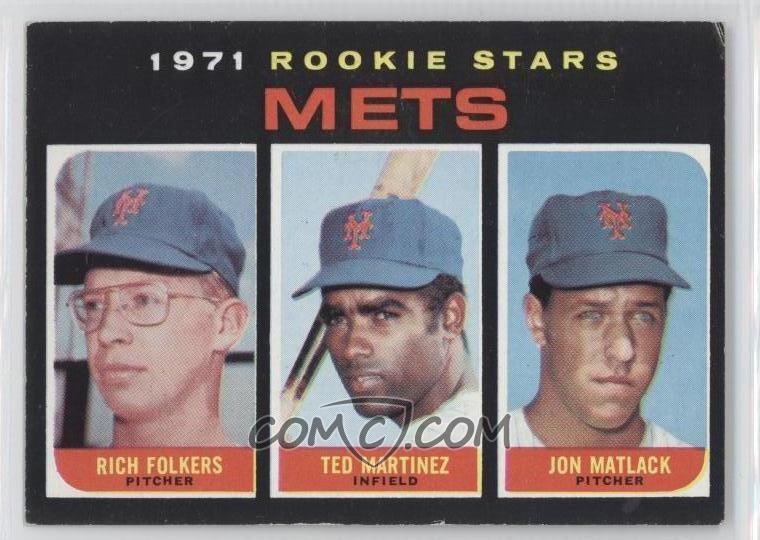 For some reason I had a problem getting the site to load but seems like we are good to go now, so let me put up a late day stream of Mets consciousness:
The 50th Anniversary of the New York Mets conference on now in Day 2 at Hofstra University and from hanging out on Twitter it looks like it's been a success and a lot of fun, a true tribute to Dana Brand. I will be out at Hofstra tomorrow and I will join a panel discussion with Taryn Cooper and John Coppinger with Greg Prince as our moderator.
As we all know the Mets played a solid 1-9 "homegrown" lineup yesterday for the first time since September 19th 1971, a 5-2 Mets win over the Pittsburgh Pirates at Three Rivers Stadium. The lineup for that game was:
Teddy Martinez 2B
Bud Harrelson SS
John "The Hamer" Milner LF
Ed Kranepool 1B
Mike Jorgensen CF
Ken Singleton RF
Duffy Dyer C
Jerry Koosman P
Interesting as well about that home grown lineup was having three homegrown New Yorkers in there as well, Kranepool of the Bronx, Jorgensen of Bayside Queens and Singleton of Mt. Vernon.
It's real early in the season but a positive sign for this team is that they are 5-1 in 1 run games and 7-1 in games of 2 runs or less, only good teams mange that kind of record.
Here's your line up for tonight as the Mets start Chris Schwinden in Big Pelfs rotation spot against LHP Drew Pomeranz
 Kirk Nieuwenhuis – CF
Ruben Tejada – SS
Daniel Murphy – 2B
David Wright – 3B
Scott Hairston – LF
Lucas Duda – RF
Zach Lutz – 1B
Mike Nickeas – C
Chris Schwinden – RHP
So Ike Davis sits against Pomeranz a neophyte big leaguer, very interesting move by Terry Collins
Average Rating:
4.7
out of
5
based on
194
user reviews.
http://www.kranepoolsociety.com/2012/04/27/the-new-york-mets-50th-anniversary-is-in-full-swing-at-hofstra-university/