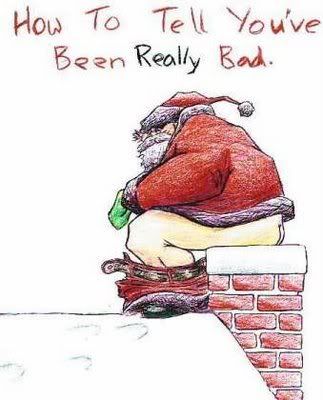 If you're looking for Mets news looks like you'll have to wait until after the New Year, and quite frankly, Greg Prince hit it right on the head, we've been overdosing on  Mets news this month, there isn't much more to dissect.  Starting pitching, relievers, a fourth outfielder and a open tryout for second base has be talked about and talked about and talked about……………………you get my drift (by the way like Greg, I am still battling an awful head cold that has made me more cranky and ornery as usual so the slightest little thing can set me off, you've been warned!) but of course there are still a few topics that can be discussed and Adam Rubin did a nice chat over at ESPNNY yesterday and a couple of Q's & A's got my interest.
As much as the, to deal or not to deal when it comes to Carlos Beltran and Jose Reyes will be an ongoing saga this coming season, I feel the Frankie Rodriguez "55" will be blog fodder come the dog days of summer. Matt  Cerrone stated on Metsblog that the Mets tried to trade K-Rod and found out he's radioactive.  Rubin in his chat answer feels the Mets will use Rodriguez as closer even if the team is just treading water. I strongly disagree with that. If anything I can see Terry Collins with the blessing of Sandy Alderson letting Rodriguez know that he might be seeing work in the 7th or 8th inning with Bobby Parnell getting the 9th inning job. In a perfect world the Mets would tell their relievers that they will be used when the situation call for their talents, games can be won or lost in the 7th or 8th inning as well as the 9th. As far as I can see, Rodriguez has no recourse but to toe the line. The team wishes he would go away. There are teammates who still hold a grudge about what Rodriguez did in front of their families, and the fans hate his guts.  If the GM takes a hard line stance with Rodriguez, he'd have the backing of the majority of the fan base. If the Mets are lucky, Rodriguez will have a melt down and become insubordinate, forcing the team to suspend him once again. Sure he could grieve this but I'm sure the Mets will put up a enough of a defense to show Rodriguez and his agent he's not wanted and he's better off starting over elsewhere, maybe at some betting sites like BetUS.
Another question that came up was the status of Lucas Duda. Rubin claims that Terry Collins (for now until he's no longer manager, Terry Collins will be known here as TC) has stated that Duda will not be a bench player for the 2011 Mets. I agree 100% with TC. Reed Johnson or Fred Lewis and Nick Evans can be the perfect 4th outfielder, Duda should not look at going to Buffalo as a demotion but a way to play every day, so when one of the regular outfielder's goes down with the inevitable injury, Duda can come up and go right into the starting lineup.
The fella's at Amazin' Avenue are prepping for the 2011 Amazin' Avenue Annual. It will be hard to top last year's Annual but I'm sure they will in fact I'd be my R.A. Dickey on it.
Average Rating:
5
out of
5
based on
225
user reviews.
http://www.kranepoolsociety.com/2010/12/22/not-much-mets-news-but/