WOW! I swear I made an attempt to go to work this morning. I got up at 5AM and looked out the window and thought twice about heading out. Then I went downstairs to put on the TV to see what the situation was in the city it was there the little scrawl under the screen said the Staten Island Rapid Transit has suspend service.  As I type this, service is still down as the snow drifts have covered the third rail so they have sent the diesel powered work train out to clear the rail to get the train moving again.
It's not the ammount of snow although on Staten Island there must be close to 20 inches, it's the wind that causes drifts of 3 to 4 feet.
Here is what it looks like from my front door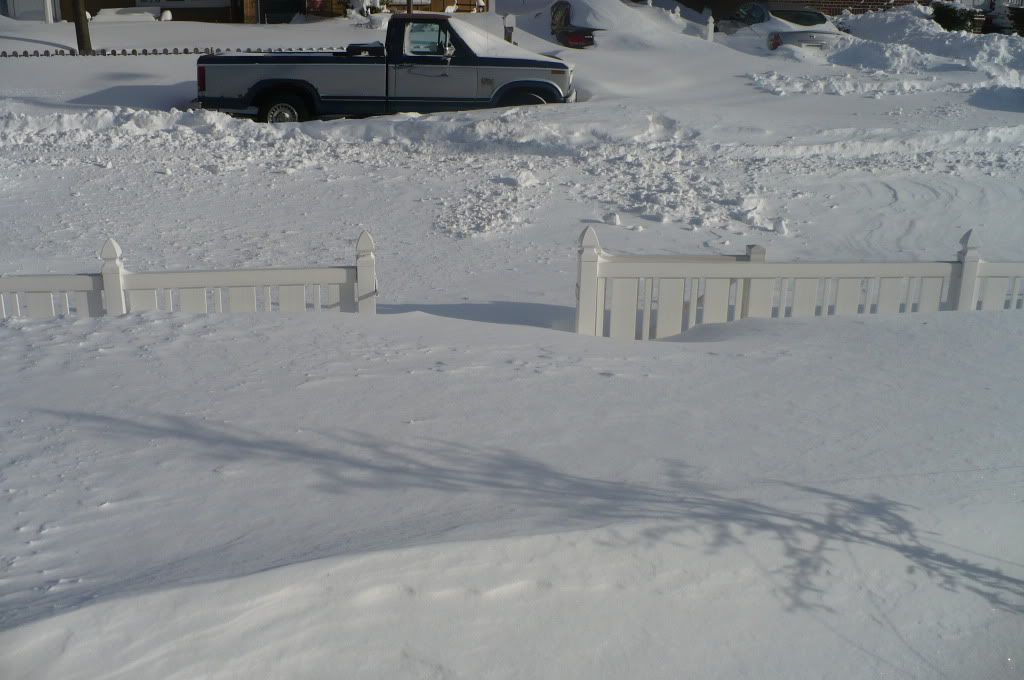 I was lucky to get the storm door and front door open as the snow driffted to the right of the doors. There are steps and a walkway under that blanket of snow, also lights along the side that may not be seen until the opening day of baseball season
Where it gets tricky is from the side door to the driveway and the garage where my yard has a Siberian feel to it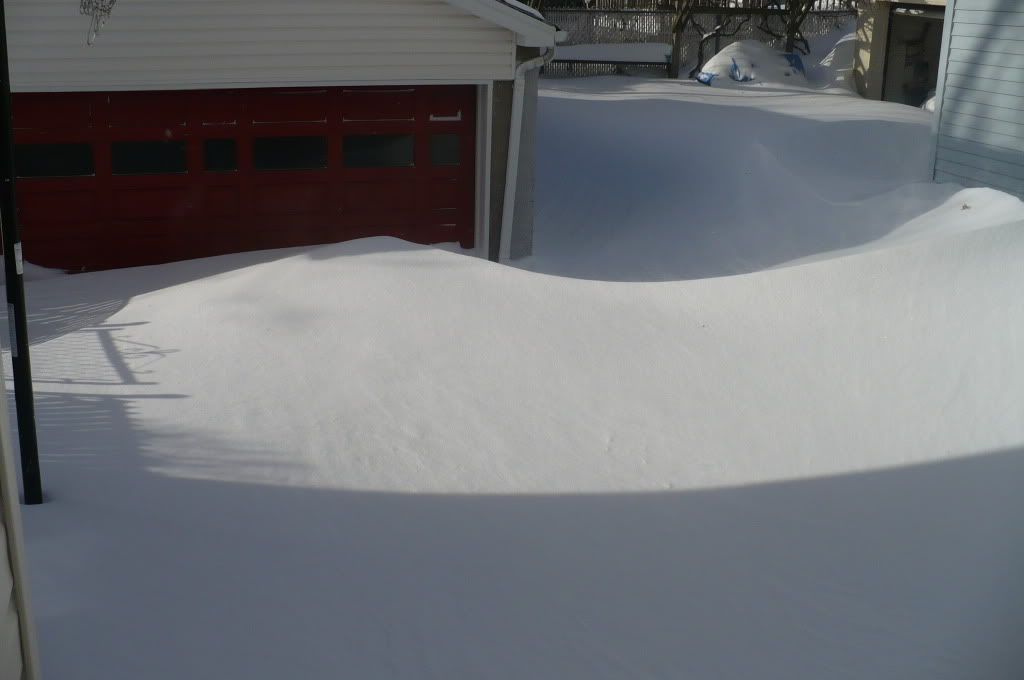 Good thing I kept a shovel inside. Problem here is, I keep a refrigerator in the garage and of course I need to get to it for a gallon of milk and orange juice, so there is a negotiation on going as to whom wants that milk and juice badly enough to go fetch it.
Average Rating:
4.9
out of
5
based on
221
user reviews.